A Walkable Watershed integrates the flow of water and people into a cohesive strategy to improve the overall health of a community and the surrounding watershed. The concept is based on the idea that high-quality water goes hand-in-hand with a high quality of life, supporting access to the outdoors, enhanced community infrastructure and services, and stronger health.
A Walkable Watershed process…
provides an integrated planning approach to improve
water quality and community health
engages a broad range of stakeholders


links environmental and social equity goals

generates innovative, community-based solutions grounded in technical analysis

creates multiple benefits, such as walkability, outdoor learning, revitalization, community stewardship and improved water quality 

attracts and leverages multiple funding sources

provides a replicable process for any watershed
Background…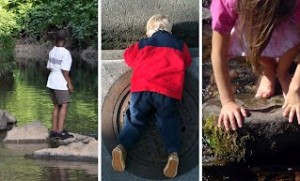 At Skeo Solutions, our planning work with hundreds of communities has left us convinced that water can be a significant revitalizing force. We completed our first Walkable Watershed pilot in early 2012 in a community in Richmond, Virginia. This work resulted in a concept plan that laid out a compelling vision and roadmap for transforming Bellemeade, a neighborhood of 5,000 low-income residents.
We are committed to promoting the Walkable Watershed concept and supporting communities by helping them adapt this approach to their unique geography, resident needs and vision for creating a thriving future. We are currently funding an additional pilot in the San Francisco Bay that will establish a replicable model and attract funding to make Walkable Watersheds a reality in communities throughout the country.
healthy waters : healthy communities
For more information on services available from Skeo Solutions see 
www.skeo.com