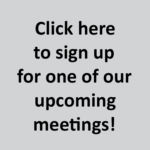 The Coyote Creek Walkable Watershed project aims to transform Coyote Creek into a recreational amenity for the communities surrounding Kelley Park.
The State of California has set aside funding to identify water-related concerns in under-resourced communities, including those in Coyote Creek Watershed.
Over the next year, Keep Coyote Creek Beautiful and Skeo will form a coalition and engage a variety of stakeholders to identify community goals and priorities, such as:
Neighborhood flooding during rain events.
Recreational access to and along Coyote Creek.
Safety and cleanliness of Coyote Creek access areas.
Water quality that allows for safe access and ealthy habitat.
Safe and pleasant walk and bike routes.
Upcoming Meetings
Click here to sign up for one of our upcoming meetings
November 14, 2018: CONXION 749 Story Rd. #10; 6:30 – 8:00pm
(Spanish interpretation available)
November 16, 2018: Vietnamese Community Center 2072 Lucretia Ave; 6:30 – 8:00 pm (Vietnamese interpretation available)
December 6, 2018: Tully Community Branch Library; 6:30 – 8:00pm
December 11, 2018: Tully Community Branch Library; 6:30 – 8:00pm
Download upcoming meeting announcement flyers! English version and Spanish Version
The information gathered through this community engagement will be used to develop a Walkable Watershed Plan that can guide State and local investments to benefit Coyote Creek communities.
Who should get involved?
Schools: Access to natural environments has been proven to help students perform better in school and reduce the risk of a range of health issues. We hope to engage the school to ensure the needs and priorities of our young people and opportunities for education are represented in the Walkable Watershed Plan.
Businesses: Safe neighborhoods and recreational amenities lift up the community and support a healthy business environment. We hope to engage local business owners in this process to ensure that local business needs, priorities and perspectives are included in the Walkable Watershed Plan.
Organizations:  Safe neighborhoods, healthy waterways and recreational amenities are foundational to community building, vitality and overall community quality-of-life. We hope to engage a broad range of organizations to ensure community members' goals and perspectives are included in the Walkable Watershed Plan.
For more information, please contact:
Deb Kramer, Executive Director, Keep Coyote Creek Beautiful
(408) 372-7053 |  deb@keepcoyotecreekbeautiful.org